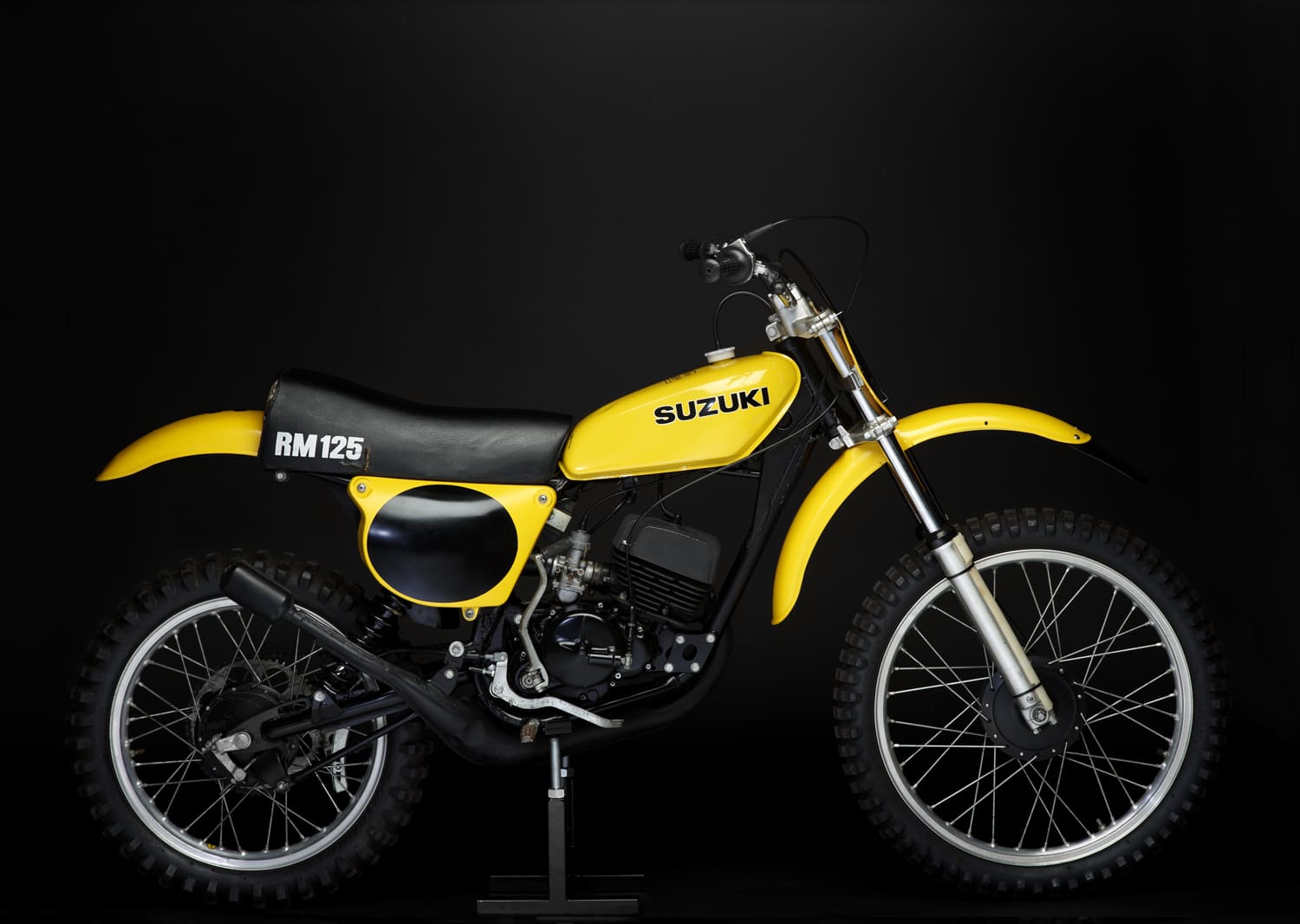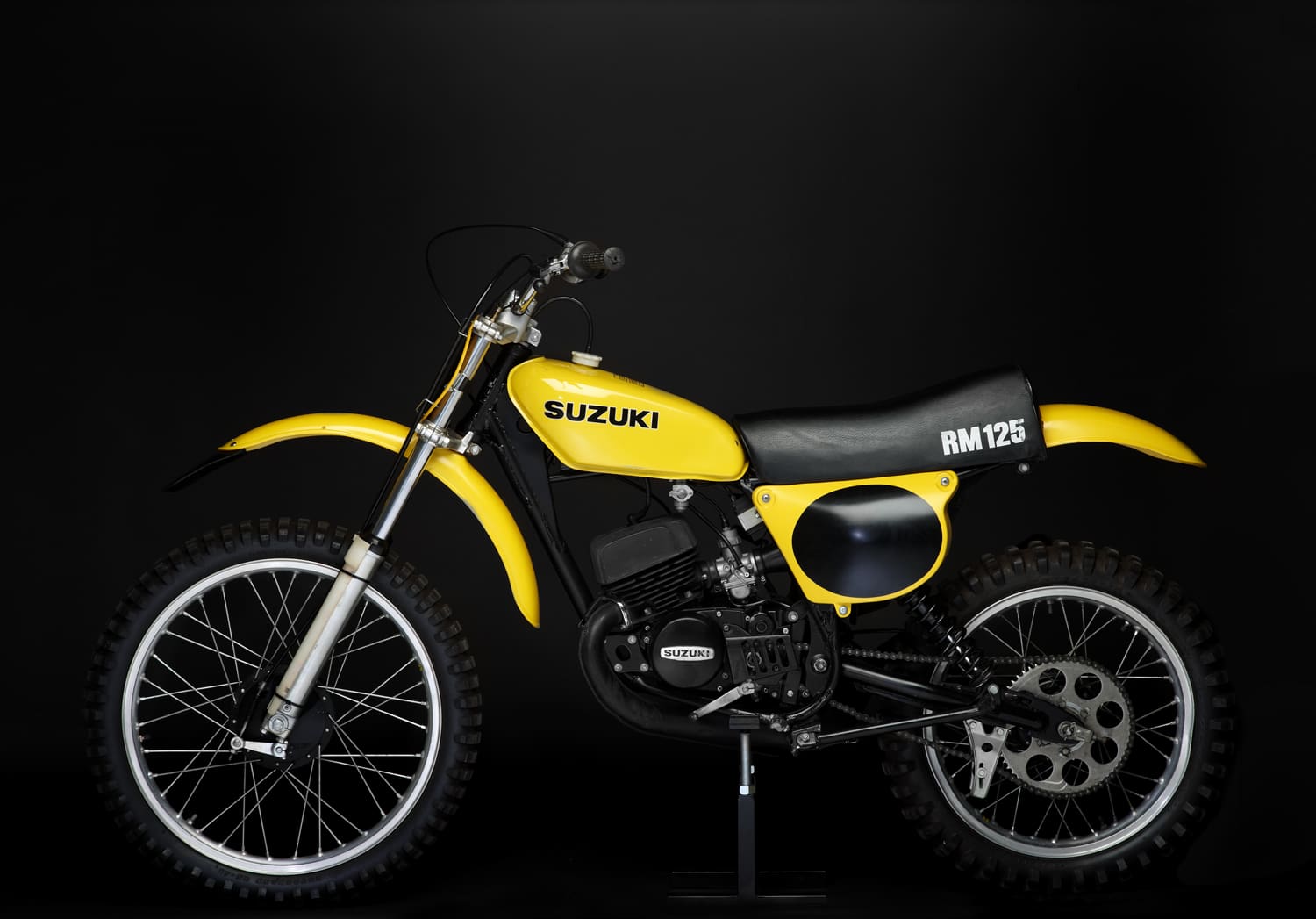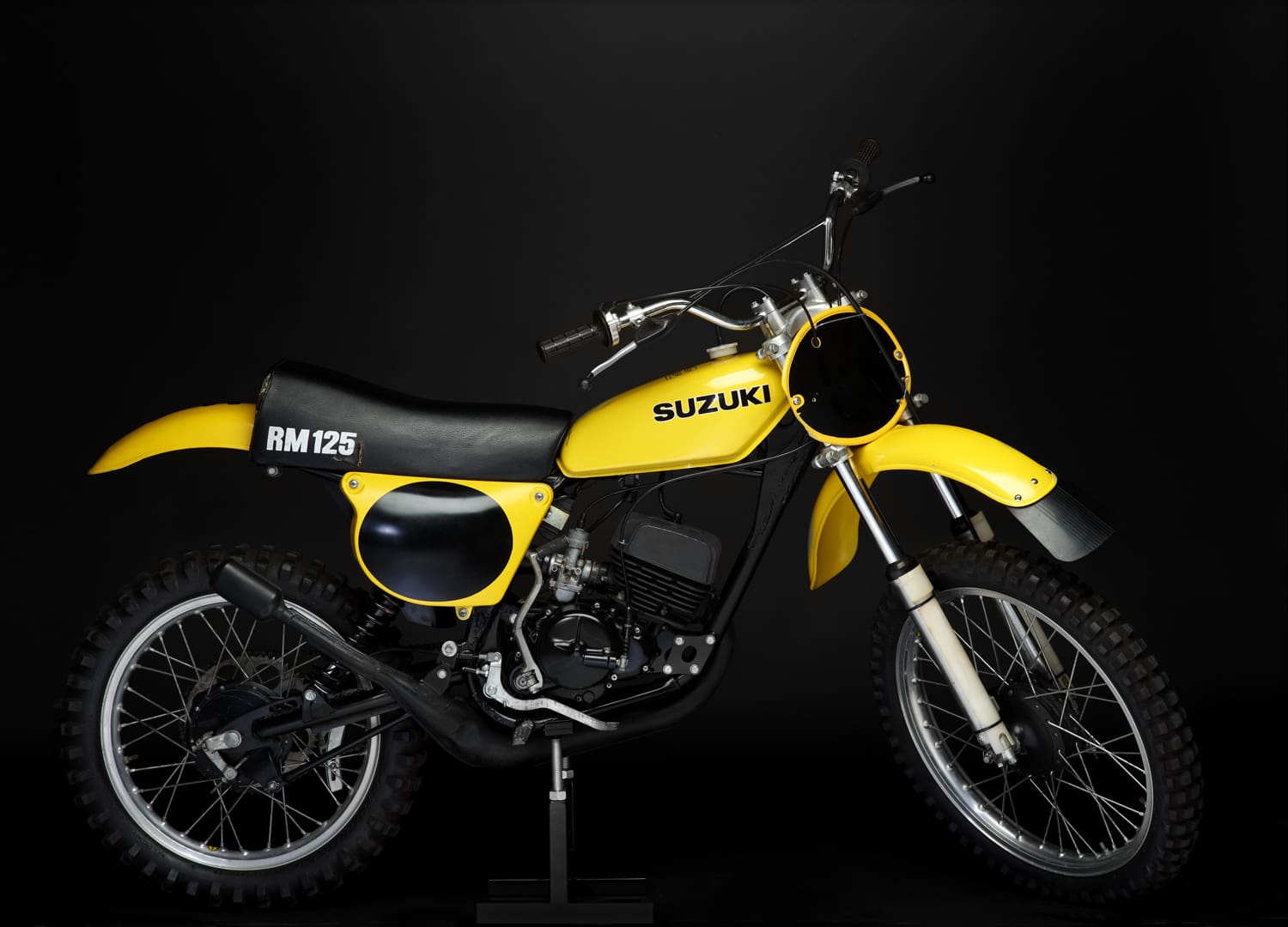 By 1975 Suzuki finally realized that the success of DeCoster and Robert on the World motocross circuit wasn't enough to continue the sales of their ageing TM line and launched the jaw dropping, works looking RM models. The arrival of this first year RM almost immediately changed the hierarchy of the 125 class.
The RM 125M was essentially the TM125 motor (minus oil injection) and frame with radically laid down DeCarbon shocks, wider side panels (to accommodate the new shocks), a thicker seat, and a front fender mud flap. The only problem was that the dated motor wasn't competitive with the YZ125C or Elsinore and possibly not even the KX rotary. However, what it lacked in motor, it made up for in handling and suspension. Furthermore, the aftermarket companies loved the RM and immediately began offering engine kits that put it on the same level as other modified 125's. Suzuki also recognized this and came out with an engine kit available through dealers (including a head, larger carb, piston, and pipe) for approximately $150. Suzuki also decided to add this kit at the factory and sell the bike as a limited mid year model known as the RM125S.
A few annoyances reported in the magazines were; the vulnerable down pipe, the terrible (non-spring loaded) foot pegs carried over from the TM, and the Philips style engine screws which stripped easily. The first year 125 was and still is one of the coolest and most influential 125's ever. I remember their iconic "Holy @#*!" 2-page ad like it was yesterday.